Federal Tax Credits & Rebates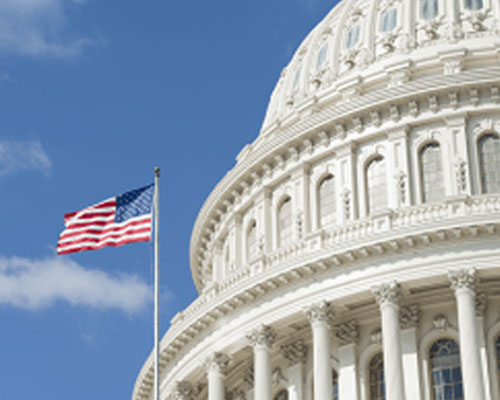 The Inflation Reduction Act, which includes provisions for significant climate protection funding, also provides funding for programs that allow the federal government to offer specific tax credits and rebates for installing new or upgrading existing HVAC equipment. The most significant rebates are for homes that install multi-zone mini-split heat pump systems. Still, there are provisions for things like electrical circuit boxes and wiring upgrades that may also allow you to qualify.
What is a Federal Energy Tax Credit?
The Federal Energy Tax Credit is a specified amount that the homeowner can subtract from the taxes owed to the IRS to help offset the cost of HVAC improvements. If for 2022, you owed $3,500 in Federal tax, but you spent $5,400 in making upgrades to your climate control systems, you would be entitled to a $1,900 refund.
Tax credits, however, are different from rebates, as a tax credit may never materialize into an actual check. In contrast, rebates are where actual cash payments are made directly to the homeowner. Many of these tax credits and all the rebates have extremely specific qualifications and are intended to be used in lower- to moderate-income neighborhoods.
To file for an energy tax credit, you must complete and file an IRS form 5695 with your tax return. Since this is a tax credit, please don't consider it a refund. You won't be getting this money back, but it will be deducted from the taxes you owe for that year.
How Does a Federal Energy Tax Credit Work?
There are two types of residential energy tax credits: residential and non-business. Residential tax credits include solar, wind, geothermal, and fuel-cell technologies, such as solar panels, solar-powered water heaters, and geothermal heat pumps. Non-business tax credits cover materials and equipment that meet the Department of Energy's standards and include insulation, roofs, and windows.
What Tax Credits are Available for All Homeowners?
Residents have access to tax credits equal to up to 30% of the cost of installing new HVAC equipment that meets specific efficiency requirements. The tax credit can also be applied to upgrades to your existing HVAC system, making them more energy efficient.
Since this bill is intended to help protect the environment, you'll probably have to buy an appliance with a higher Energy Star rating than the basic model. There will also be SEER rating minimums that must be adhered to to claim the Federal Energy Tax Credits.
Qualifying Installed Appliances:
Air Source Heat Pumps: $300
Central Air Conditioning: $300
Non-solar water heaters: $300
Biomass Stove: $300
Gas, propane, or Oil Hot Water Boilers: $150
Gas, propane, or oil furnaces and fans: $150
Advanced Main Air Circulating Fan: $50
Qualifying Home Improvements:
Windows, skylights, and doors that have achieved Energy Star ratings could be eligible for a credit equal to 10% of their cost (minus installation) up to $200 for windows and skylights and $500 for doors.
Insulation products including rolls, expanding foam sprays, blown-in fiberglass, and other typical products, can qualify for a credit for 10% of the cost of materials up to $500.
Keep in mind that the annual maximum cap on these tax credits is between $1,200 – $2,000, depending on the efficiency improvements you make. These tax credits have also been extended to the end of 2032, so you can spread efficiency improvement projects over several years without a lifetime cap.
Are you still confused about what to install and how you can recoup some of your expenses? There's even a tax credit of $150 available to have a home energy audit performed by a professional home inspector that can advise you on all available options.
What Are the 2022 Solar Tax Credits?
If you installed a solar energy system in your home in 2022, you could deduct up to 30% of the materials and installation costs when filing in 2023. Among the expenses that can be deducted is the cost of the solar panels, labor costs, permit fees, inspection costs, and any additional installed solar equipment.
Just be sure that you own the system. If you sign a lease or a power purchase agreement with a solar installer, you are not the system's owner and will not be eligible for the credit.
Non-Business Energy Tax Credit.
This tax credit can be claimed for any eligible home improvements you made in 2022. The credit covers 10% of the cost of the equipment, including items such as home insulation, exterior doors, electric heat pumps, and central air conditioning systems. As you would with residential credits, this would also be filed on an IRS form 5695.
What Rebate Programs are Available?
High-Efficiency Electric Home Rebate Act (HEEHRA)
HEEHRA is a ten-year, $4 billion program that will allow low- and moderate-income households to improve efficiency by making necessary electrical upgrades and installing higher-efficiency appliances to save money on power bills. Direct, point-of-sale rebates are available for the following upgrades:
$8,000 for heat pump installation.
$4,000 for electric load center (breaker box) upgrades.
$2,500 for electrical wiring improvements.
$1,750 for installing a heat pump water heater.
$1,600 for insulation, air sealing, and ventilation upgrades.
$840 for a stove, cooktop, range, oven, or heat pump clothes dryer.
HOMES Rebate Program
The HOMES Rebate Program allocates $4.3 billion to the Department of Energy to implement a rebate program for homeowners making whole-house energy upgrades. An example of a qualifying upgrade would be replacing an old central HVAC system with a multi-zoned, mini-split heat pump system. Homeowners can claim up to $2,000 (or 30% of the cost) toward the purchase and installation of the heat pump, plus any electrical upgrades needed to ready the home.
Additionally, state-based programs under the HOMES Act umbrella offer low-and moderate-income households rebates on heat pump installations of up to $8,000 and $4,000, respectively, for electrical upgrades.